In this support article, you'll learn how to create collectibles in the Metal Wallet.
Step 1: Visit the Metal Wallet website and click on the Access Wallet button to log in to your account. Check the "How do I log into my account?" article if you need more guidance.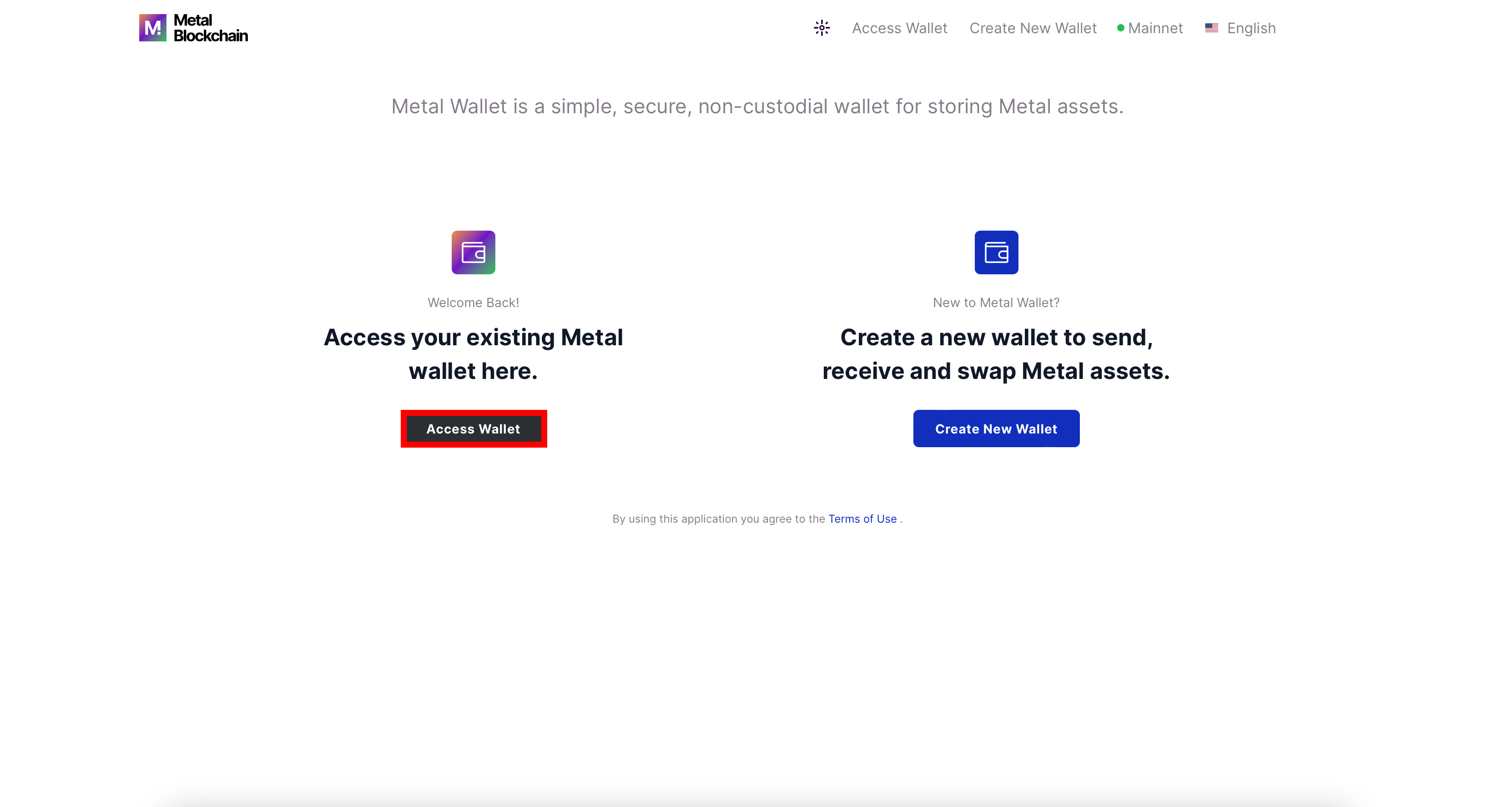 Step 2: Click on the Studio tab in the left toolbar, and then click on New Family if you are creating a collectible for the first time or if you don't want to add to an existing family.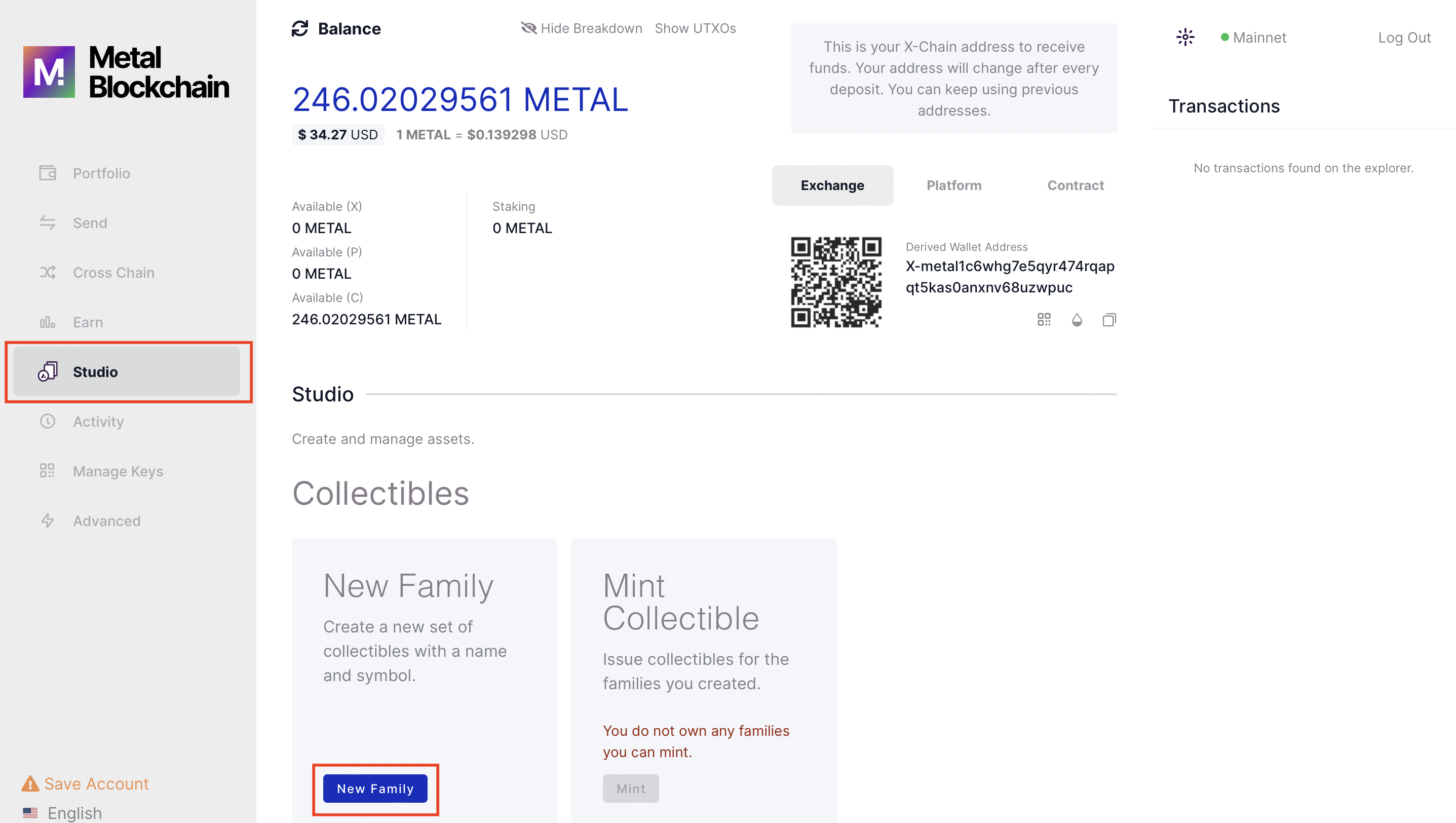 Step 3: If you don't already have funds on the X-chain, follow this guide on how to transfer METAL from the C-chain to the X-chain
Step 4: Choose and enter a name for your Collectible family, a Symbol that represents your Collectible family, and number of Groups. Groups refers to the number of distinct collectibles that can be created in your Collectible family.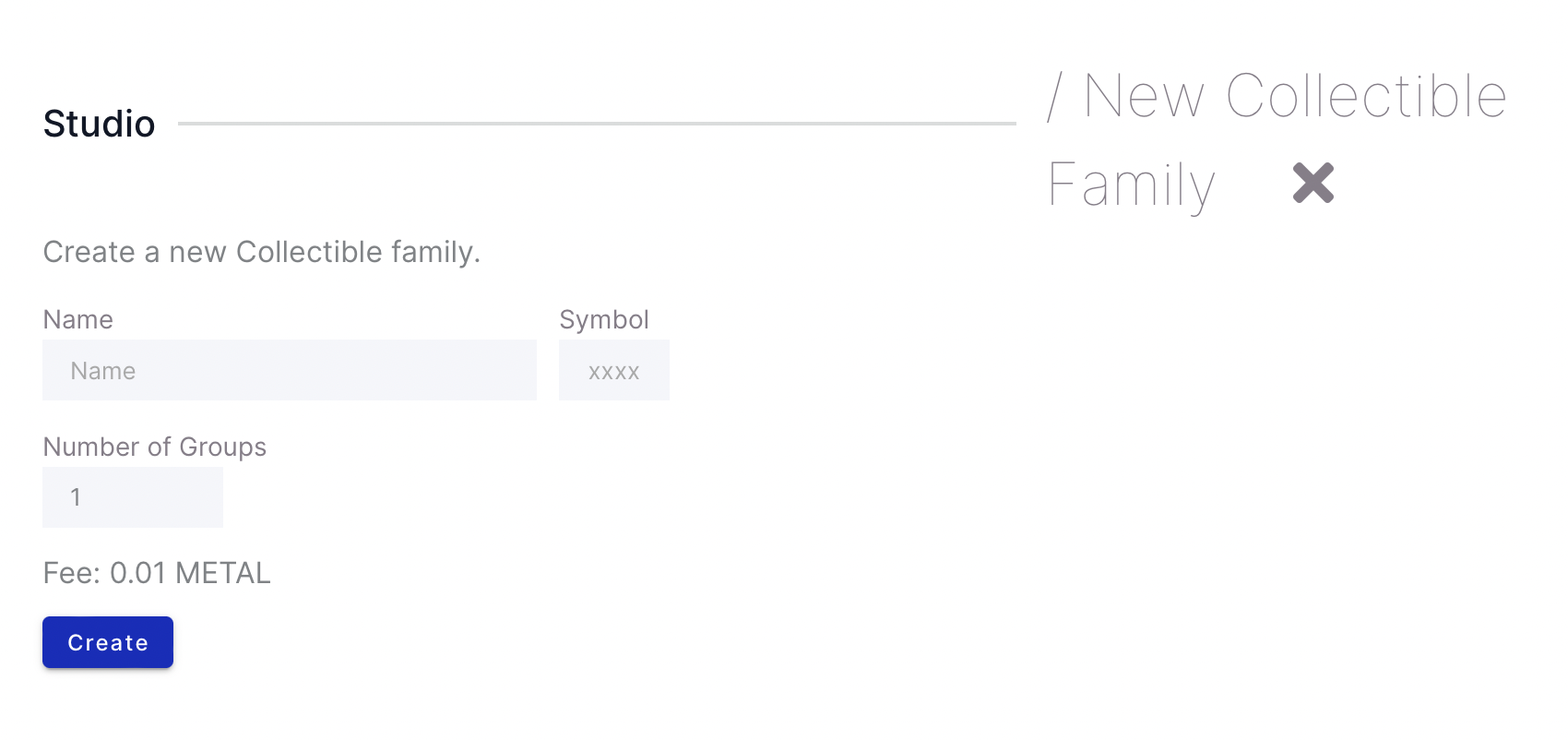 Step 5: Once your Collectible family is created, head back to the Studio tab and you can begin minting your Collectibles in the family.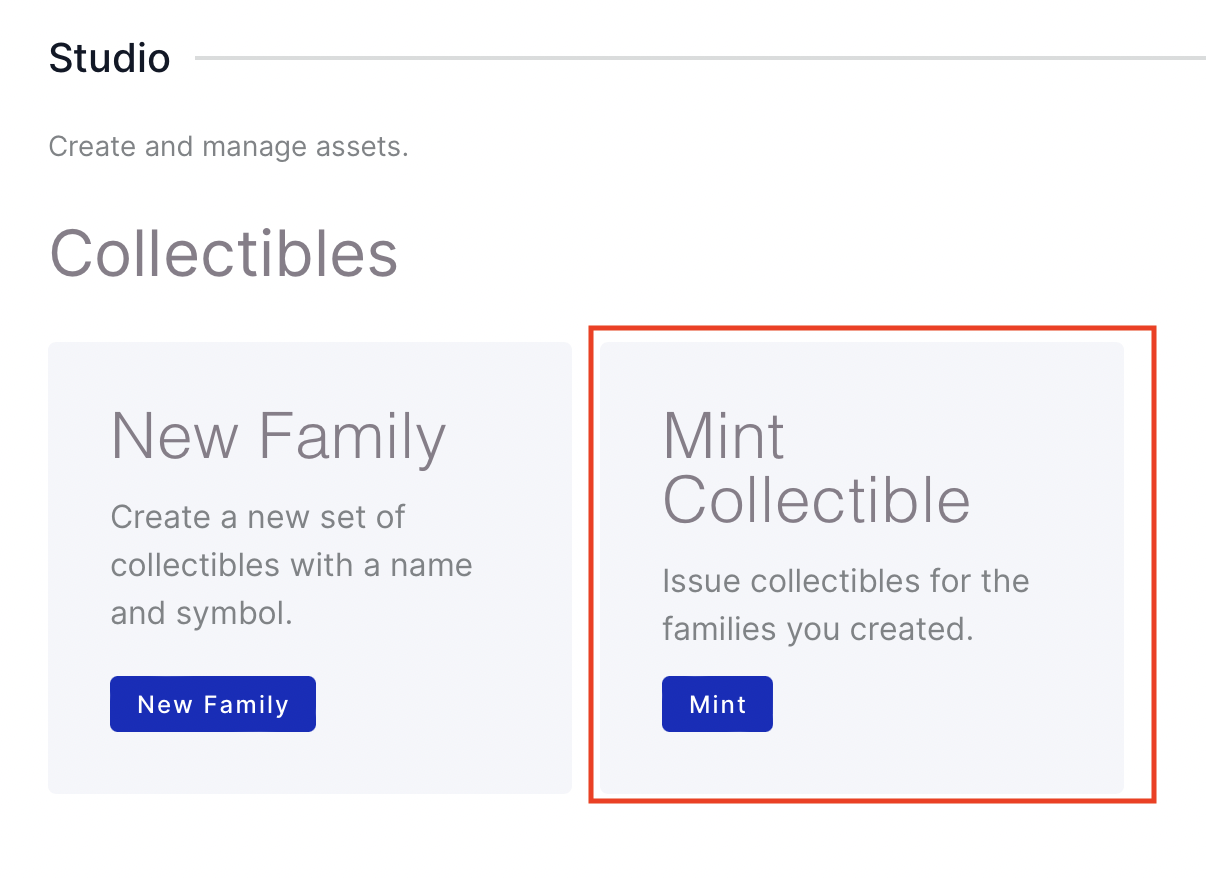 Step 6: Select a Family to mint Collectibles to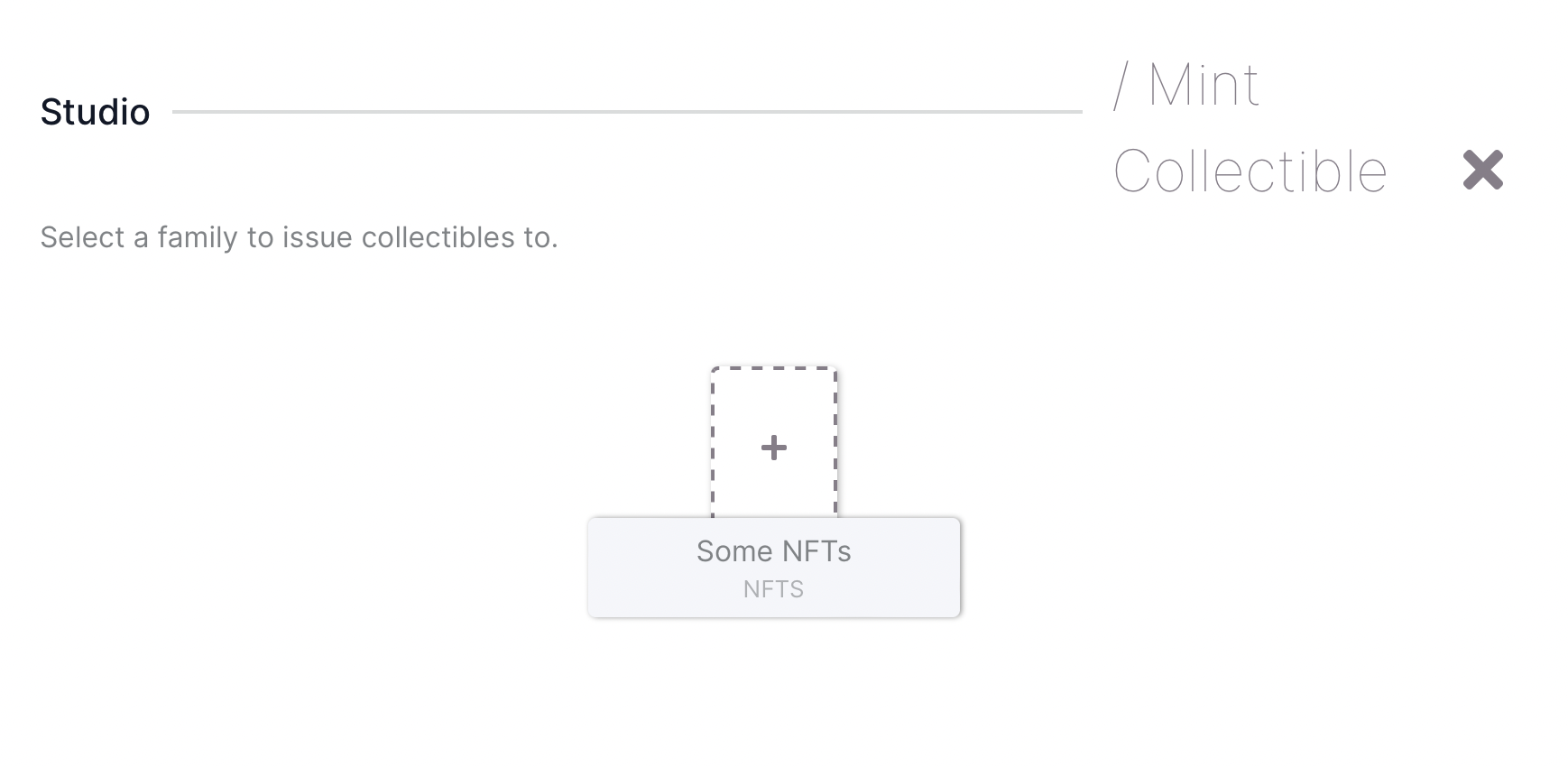 Step 7: Enter a Title, image URL, description, and quantity using the Generic method. For more advanced options, select Custom where you can mint text, image, or JSON.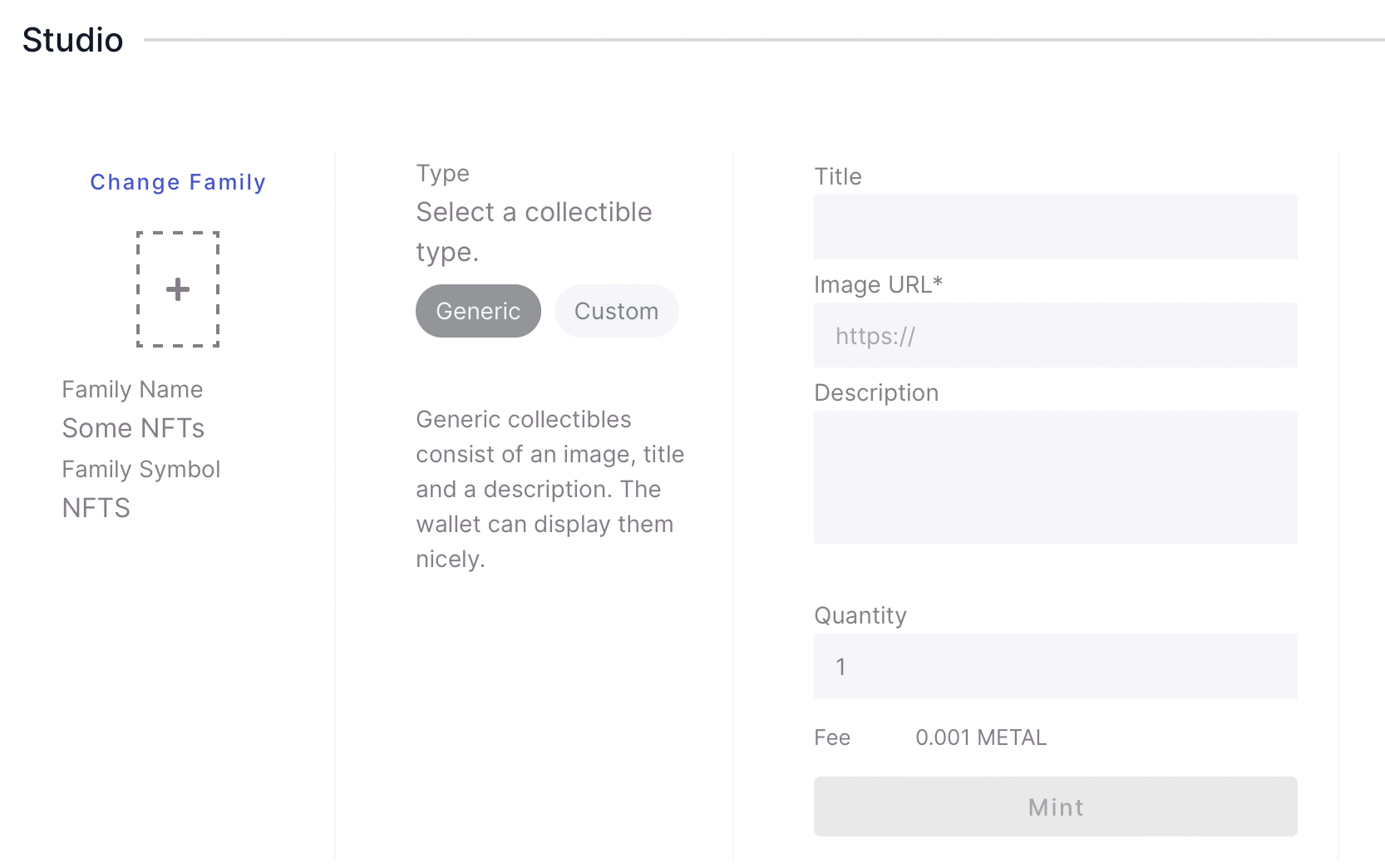 Step 8: Click Mint, and congratulations! You've minted a Collectible on the Metal Blockchain.
If you have any questions about this guide or just want to say "Hi", you can always reach us with the Help button on the bottom right side of your screen. Also, be sure to follow our Client Services+ Help Center on Twitter (@MetalHelpsMe) to stay up to date and learn how to get the most out of your Metal Blockchain experience!