In this support article, you'll learn how to perform a chain import in the Metal Wallet.
Step 1: Visit the Metal Wallet website and click on the Access Wallet button to log in to your account. Check the "How do I log into my account?" article if you need more guidance.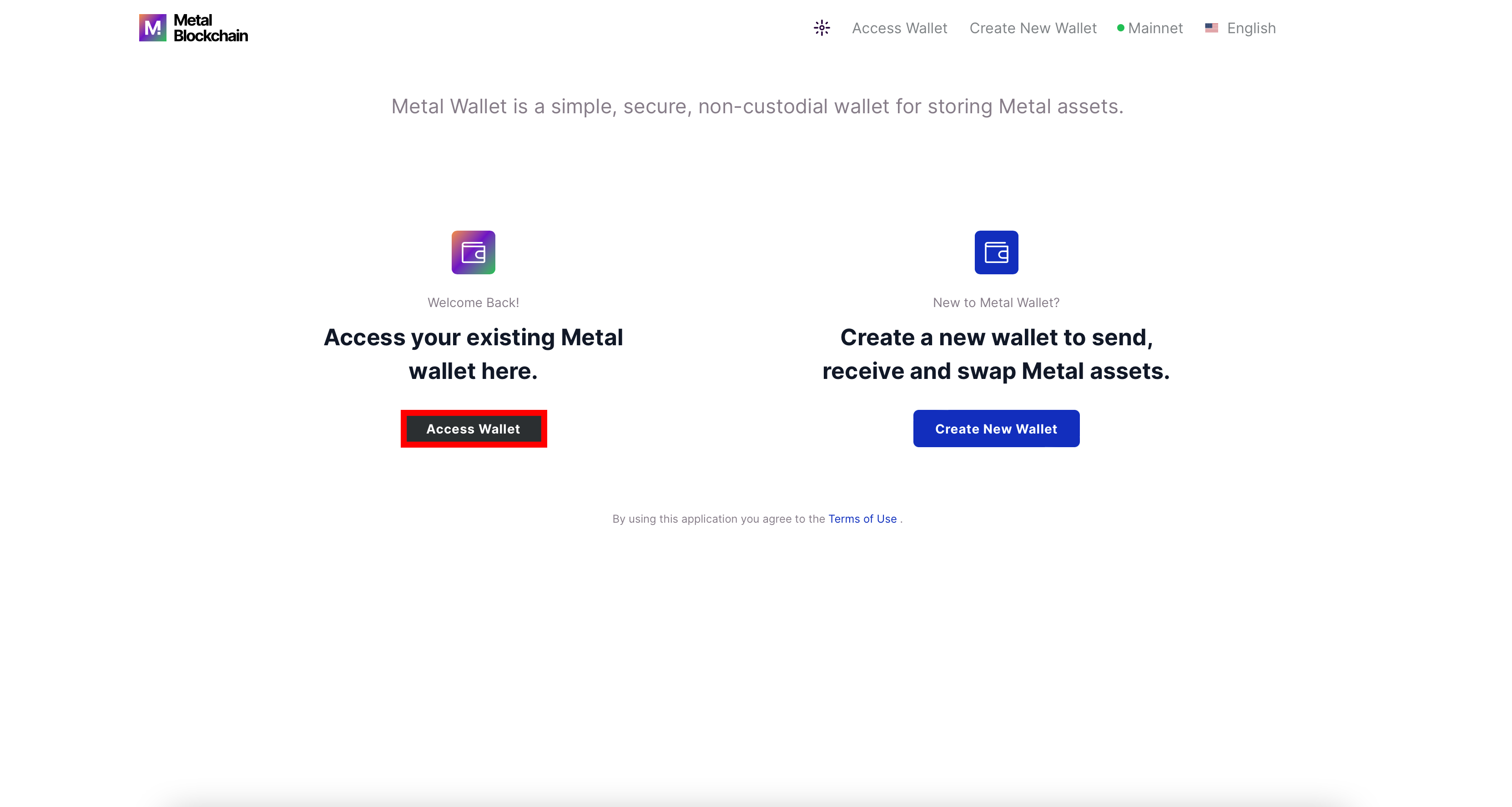 Step 2: Look for the Advanced page on the left hand side, if you have funds stuck in a failed chain transfer, you can finish importing them here.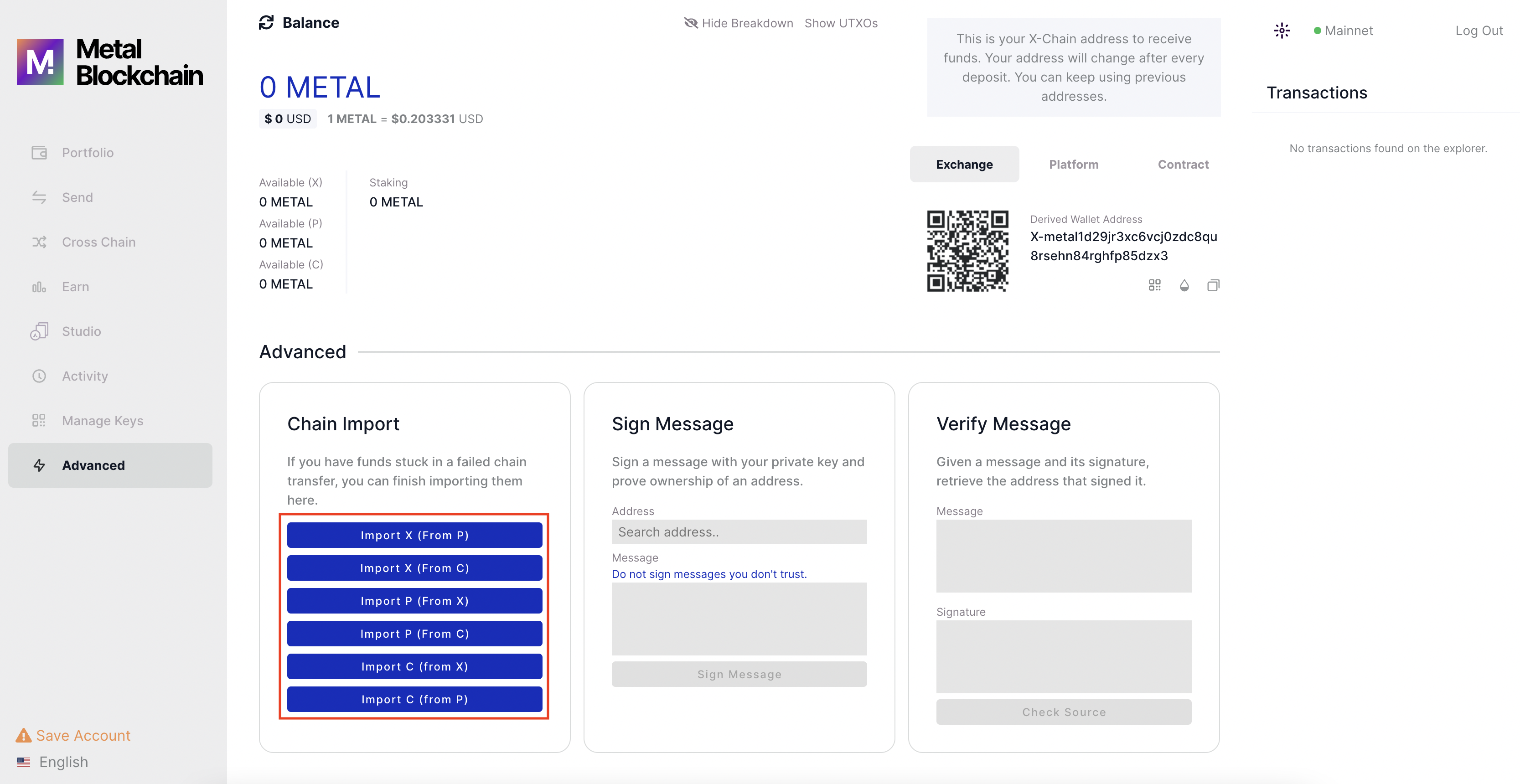 It's as simple as that!
If you have any questions about this guide or just want to say "Hi", you can always reach us with the Help button on the bottom right side of your screen. Also, be sure to follow our Client Services+ Help Center on Twitter (@MetalHelpsMe) to stay up to date and learn how to get the most out of your Metal Blockchain experience!