In this article, you'll learn how to transfer between internal blockchains on the Metal Blockchain and we'll explain what those internal blockchains are.
Before we proceed with the first Step on how to transfer between internal chains in the Metal Blockchains, we'll describe the different chains briefly below:
Built to handle the Ethereum Virtual Machine and for deploying Solidity contracts that can interact with top cryptocurrencies in a trustless environment.
Built for stakers to validate the Metal network or delegate to other validators to earn staking rewards.
Built to handle cross-chain exchanging and transfers between sub-chains.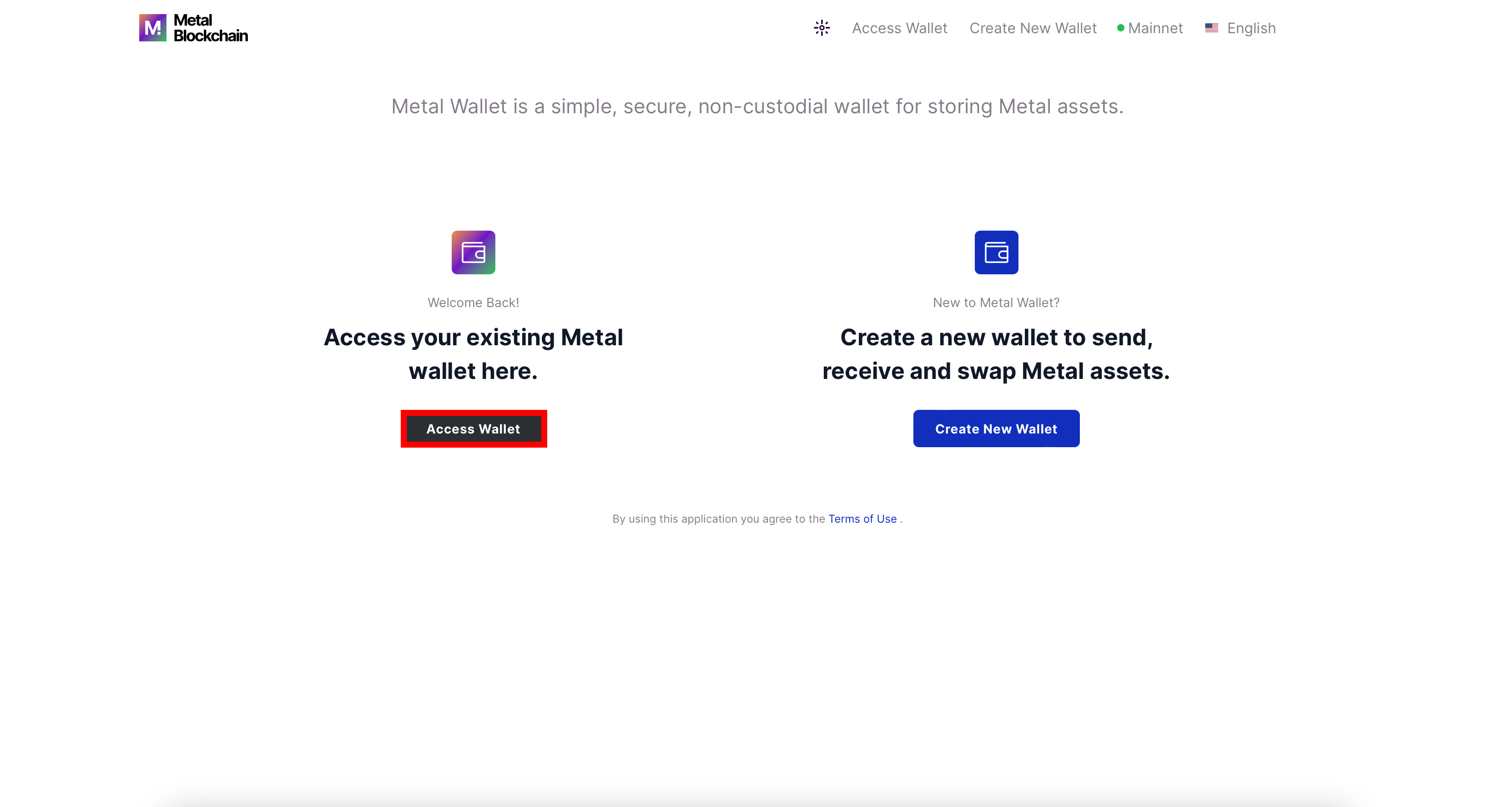 Step 2: Click on the Cross Chain tab on the left menu to go to the cross-chain page.
Here you can select the source and destination chain.
For example, you bought METAL on an exchange and withdrew to your X address and now you want to stake, so you need to transfer it to the P address. So in the example below the Source Chain would be the X Chain and the Destination Chain the P Chain.
Next, enter the amount you want to transfer and click on the Confirm button to complete the cross-chain transfer.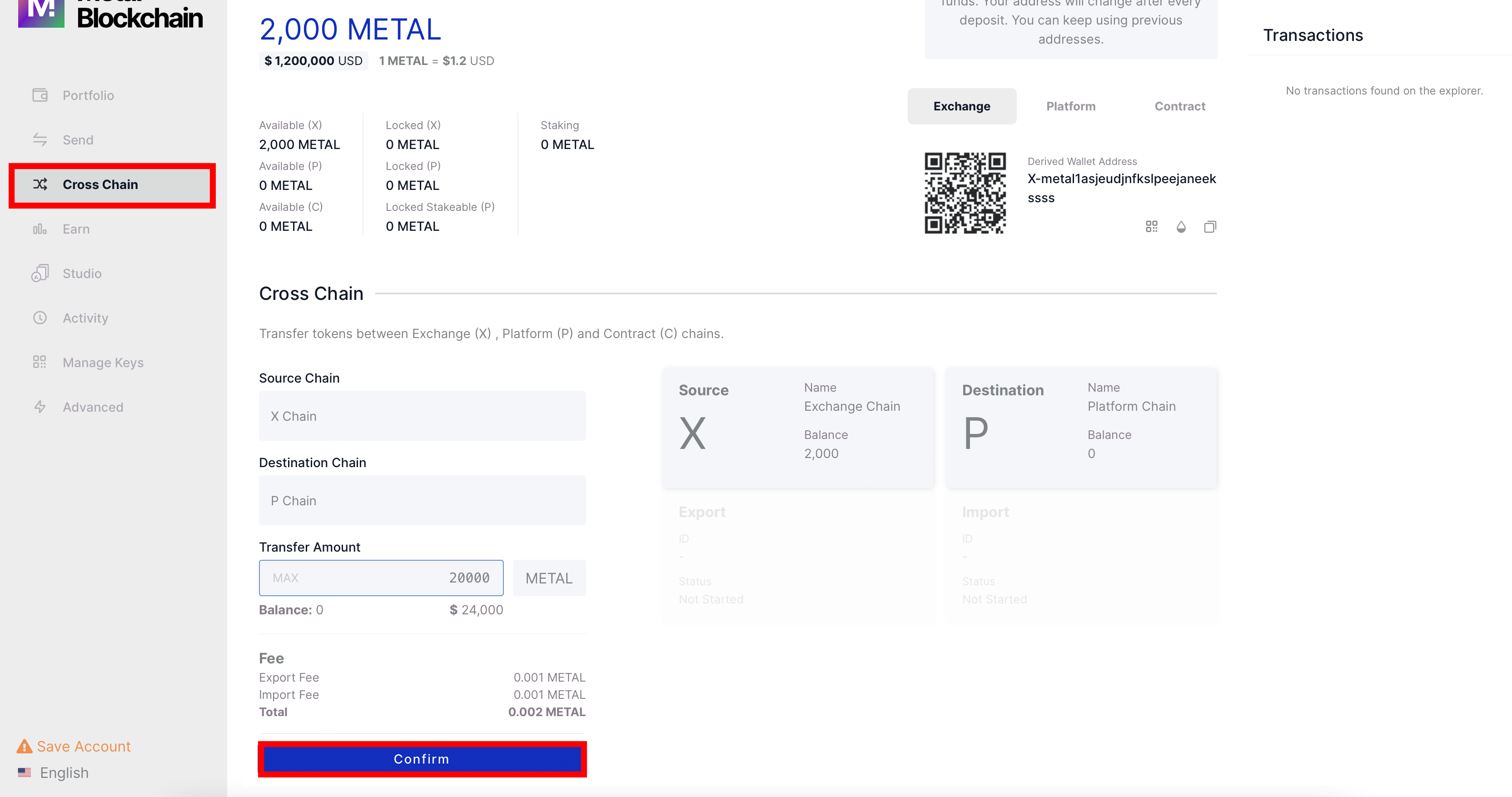 Congratulations, you have successfully transferred between chains!
If you have any questions about this guide or just want to say "Hi", you can always reach us with the Help button on the bottom right side of your screen. Also, be sure to follow our Client Services+ Help Center on Twitter (@MetalHelpsMe) to stay up to date and learn how to get the most out of your Metal Blockchain experience!